THE GYM FOR FITNESS IN Gallatin
Gallatin's Home Of Fitness in a fun, family environment
We are a tribe of like-minded individuals who help push each other through the tough workouts together!
Learn movements with proper form to prevent injury and gain confidence in the gym!
Make time for yourself and get more out of your time in the gym with a fun, efficient workout!
Build your foundation by forming new habits around fitness, nutrition, and recovery!
FUNCTIONAL FITNESS PROGRAMS
TAILORED TO MEET YOU WHERE YOU ARE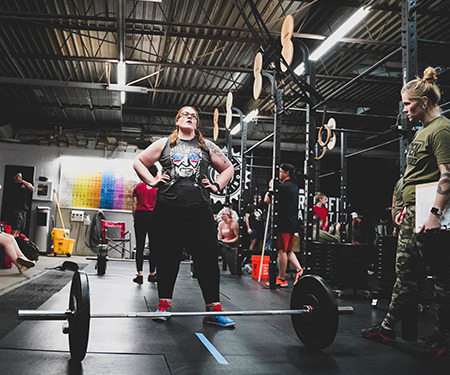 Become the best version of yourself while performing functional movements at a high intensity level in our coach led, community-based setting!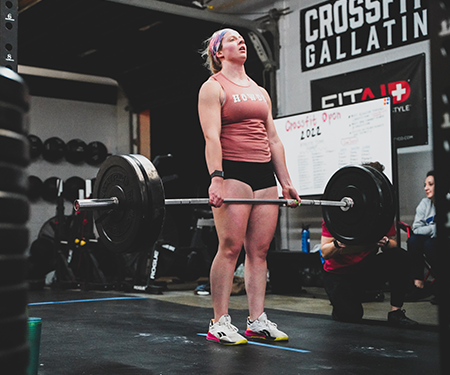 Work one-on-one with one of our amazing coaches to create your individualized routine with support from our full team as we work together to personalize your fitness experience.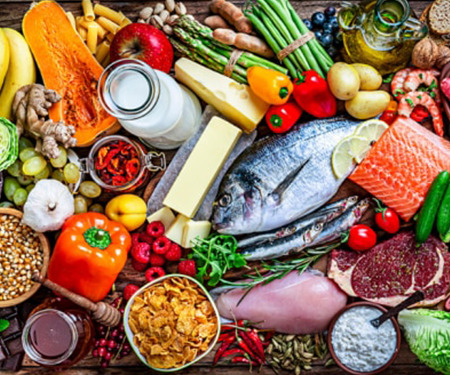 Stop dieting and restricting yourself and start focusing on developing healthy habits with an individualized plan. CrossFit Gallatin's nutrition is founded on educating our clients and creating real habit change.
DON'T JUST TAKE OUR WORD FOR IT
WHAT Gallatin LOCALS ARE SAYING...

Nichole Foster
CrossFit Gallatin and the coaches there have changed my life. When I started my CrossFit journey I was 350+ pounds. To date I have lost almost 100 pounds. The coaches and gym members keep me going. They are my little fit family. Owner Jon Harris really cares about the members and each person's fitness goals. He doesn't just tell you what you want to hear or try to sell you something. He is straight forward and keeps it real. I love this gym and everyone that makes it run. I wouldn't go anywhere else! #splitjerks

Holly Clark
I started CF Gallatin two months ago. During that short time, my endurance level has definitely improved. It is a fun and friendly atmosphere. The coaches are great teachers and explain things very well. They also focus on form which helps create a safe environment. You will be pushed to do your best and become stronger than you thought you could be. I would recommend this this place to anybody.

Emily Schollian
I love this gym, the program, the coaches, all of it. Incorporating the Level Method program into a CrossFit gym has been vital to my own personal growth as an athlete. The competitive atmosphere has been motivating and fun as we compete in the Open. Majestic Death Trolls all the way! You won't make a mistake in coming here to workout. #mdt

Kylie Taitano
I have been going to CrossFit Gallatin for almost 1.5 years now and I've loved every single class I have attended! Jon, Kelsey, and Shelby are amazing coaches. With their help you can easily reach all your CrossFit, nutrition, and personal fitness goals! The class sizes are perfect, especially if you're just starting your CrossFit journey. Coaches always have time to help individuals in classes since the classes are on the smaller side! I highly recommend joining this gym to better yourself, make new friends, and get gains! #splitjerks
ARE YOU READY TO LEVEL UP?
We welcome drop-in's from other gym's all over the world! Click here for drop-in details. If you are considering joining our gym, your drop in fee will be credited back to you at sign up. Click the button below to get started!
440 Church Street Gallatin TN 37066
follow us on social media!